Thank you for your interest and enquiry about Moonya Moonya and Chummy Chummy.
We will provide more detailed information regarding a store set up by phone or email.
Please contact us if you have any queries regarding international retail, wholesale or trade.
We provide friendly service and information for any queries about product orders.
Our current head office international sales team information is shown below.
Contact details for international store set up

International Business Development Manager
Sunny Park

E_mail. sunheepark.com@gmail.com

Moonya Moonya International Sales

> Name of store : HAPPY i
> Address : 7181 Yonge Street, Unit 179, Thornhill, ON, Canada L3T 0C7

> Name of store : H北京新光天地
> Address : 北京市朝阳区建国路87号5楼

> Name of store : 上海梅陇伊势丹
> Address : 上海南京西路1038号梅陇镇伊势丹广场7楼

> Name of store : 杭州大厦
> Address : 杭州下城区武林广场1号杭州大厦B座7楼
> Name of store : 天津乐天
> Address : 天津市河西区乐园道9号乐天百货文化中心店5楼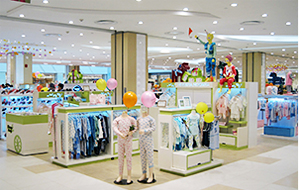 > Name of store : 无锡八佰伴
> Address : 无锡市中山路无锡八佰伴6楼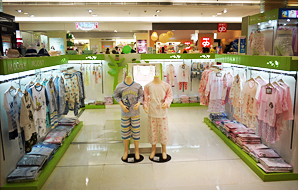 > Name of store : 无锡宜家荟聚购物中心
> Address : 无锡市锡山区团结中路宜家荟聚购物中心3E05A
> Name of store : 无锡宜家荟聚购物中心
> Address : 无锡市锡山区团结中路宜家荟聚购物中心3E05A
> Name of store : 长春卓展
> Address : 长春市朝阳区重庆路1255号
> Name of store : 上海南丰城购物中心
> Address : 长宁区遵义路100号